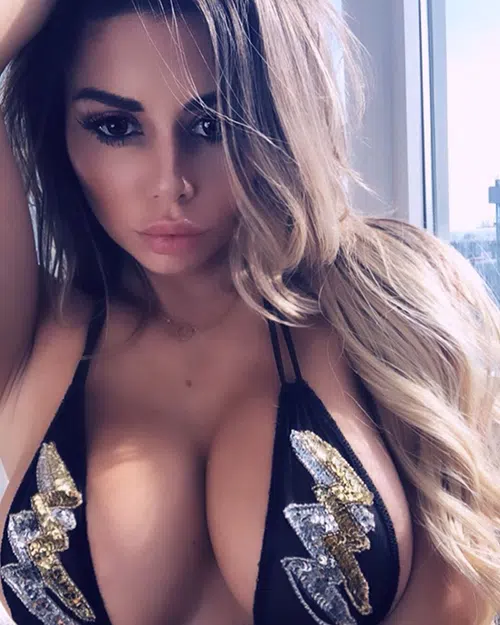 Age: 23
Height: 5'7"
Weight: 130 lbs.
Ethnicity: Caucasian American
Hair: Light Brown
Eyes: Brown
Hey everyone! Thanks for taking a moment to check out my profile…I hope that all of my photos help you to imagine all of the fun that we can have. As my profile says, my name is Anna. I love to offer a hot girl massage. That is, I'm a hot girl and I love to offer premium massage services. If you're feeling stressed and your muscles are aching, all you need is my tender touch.
Just imagine this. I'll show off my tan figure in sexy lingerie while I run my hands up and down your body. My fingertips will play on your skin as I rub you down with massage oil. I'll slowly work you harder and harder until you feel as though you simply can't take any more. I'm all about providing a custom experience, so all you have to do is tell me what you want.
Some of my favorite ways to massage is when there's a bit of role playing involved. I can be the sexy secretary that comes over to massage the boss. Or, I can be a kinky schoolgirl who wants to get extra credit by rubbing the teacher down. Think about all of the fun that we can have. I have plenty of costumes, so if you have a particular fantasy, let's act it out during a young girl massage that you book with me.
There are so many possibilities that exist when I'm providing a massage behind closed doors. We can work on your body on the bed, in the bathtub, and even in the shower. Just decide where you want to be. Of course, we don't have to limit our time to just one location, either.
I'm a fun-loving girl who is always up for trying something different. Heck, that's why I moved to Sin City. I wanted to add a little bit of fun and excitement into my life – and I've certainly done that.
I can't wait to show you the ways that I can relieve your tension and plant a smile on your face. If you want to spend some quality time in my hands, all you have to do is call or click to make that happen. You know you want to…so what are you waiting for?