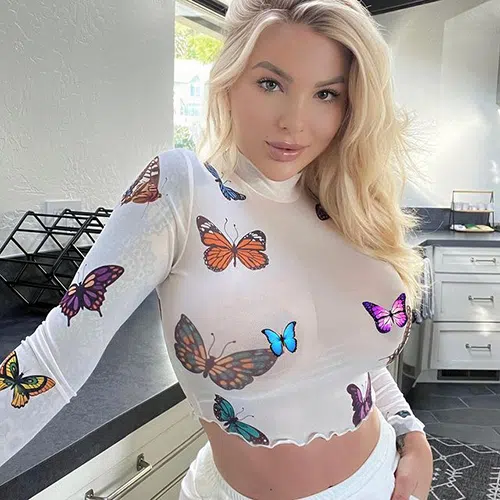 Age: 23
Height: 5'6"
Weight: 135 lbs.
Ethnicity: Russian
Hair: blonde
Eyes: Brown
I'm so glad that you've come to my profile so that I can tell you all about me. My name is Alma, and I came to Vegas to attend the local university. I quickly found myself falling in love with Sin City and all of the darker qualities that the city had to offer. It wasn't long before I quit my classes so that I could focus on more of the fun. That's when I learned that I have a natural talent at providing erotic massages.
There's something about providing a nude massage that is absolutely intoxicating. In fact, I'm getting worked up just thinking about tossing my clothes to the side so that I can offer a massage. Who doesn't love a nude girl providing them with a hands-on massage, right? Talk about a happy ending! Seriously, though, my hands are magical, and I'd love the opportunity to prove it to you.
The moment that I slick you down with oil is when the fun happens. I usually end up on top of you so that I can use more of my body to provide the tension relief that you need. When I talk about providing an erotic massage, I truly mean it. And if you want to go a little dark with some light BDSM, blindfolding, and even handcuffing, I'm totally game for all of it.
I love to try all sorts of new and exciting things, which is why I started offering the services that I do. I'm an exhibitionist at heart, so being nude doesn't bother me. I prefer it, actually – and it's also why I love exploring a few adult clubs that involve swinging and such. If you want to explore those with me before or after your massage, I'm totally game.
Just book your time with me so that we can start having fun NOW.