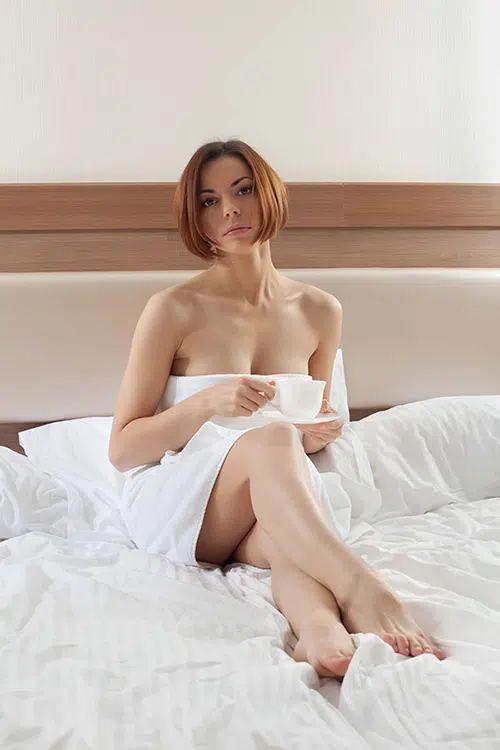 Age: 20
Ethnicity: American
Height: 5'6″
Weight: 135
Hair: Red
Eyes: Green
Hello out there! Massage anyone? If you are here, you want one! And I am just the girl to give it! I cater to both guys and girls, which you can't get from any old service. So if you are female, don't be shy! I love touching the female body as much as the male ones!
I am a private massage artist. I am available to hire to come to your private room or home and will give you a massage that you are not able to get at any old place. Most places have tons of rules in place. With me, pretty much anything goes. We can talk how we want, act how we want, and do what we want. This is so important. Getting a massage at a studio means you will not have that connection with your masseuse. This makes for an awkward session overall. Usually, there is very little talking, and you certainly won't get your masseuse to take off their clothes and climb on board to knead your back muscles, now would you? What is the fun in that? Pretty much…..none.
Mix your relaxation with pure pleasure with the hiring of someone like me instead. I will take off my clothing, have you take off yours….or maybe I will even help you with that if you'd rather, and we will get down to the nitty-gritty and get those muscles handled my way. This means a gorgeous woman, totally in the nude, touching you all over. What more could you want? It's so sensual, so sexy, and so fun!
My massages are to die for. You will feel your problems disappear, your stress evaporates, and any pain you experience disintegrates. I have several repeat customers. I am THAT good at what I do. And I know it! I know what type of movements work for specific body shapes and sizes, I know which parts of the body not to bother with because they would not benefit from the massage, and I know which parts I do need to pay attention to. I will ask you a few questions before we get started to make sure you are not in any type of pain beforehand. I will start off slow and ask you throughout the process how you are feeling. This will ensure you are totally enjoying what you are experiencing at all times. If anything feels wrong, just let me know and we will switch to another method or area.
Are you ready to experience one of the best massages you have ever encountered? Are you ready to throw in the towel with these "professional" massage places and let a beautiful woman take over the job instead? If so, I am a phone call away. I am available to give you a massage at any time you desire. All you need to do is call and book your appointment and I will be there!