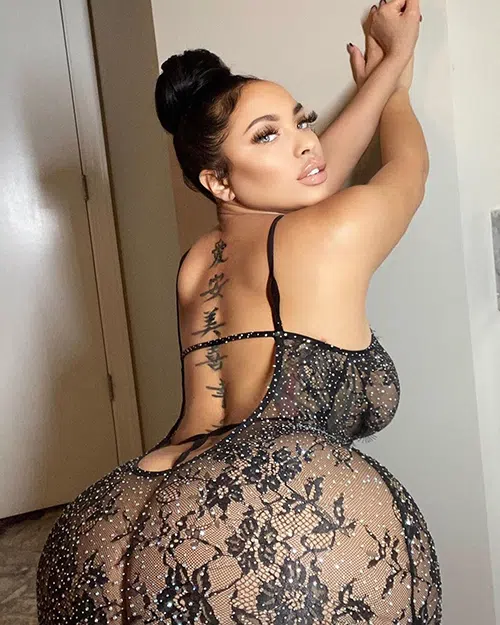 Age: 25
Height: 5'3"
Weight: 128 lbs.
Ethnicity: Venezuelan
Hair: Black
Eyes: Blue
Hey there! I'm Coco, and I'm so glad to be one of the massage girls in Las Vegas to visit. I was born in Venezuela, which gives me the amazing skin tone that I have. Combine that with my black hair and blue eyes and people tend to stare. Of course, I always give them a reason or two to stare, too. What can I say? I like the attention.
While there are plenty of American girls who offer massages, none of them have the curves quite like I do. And I dress to make sure that you can see just how curvy I am up top and throughout the backside. I buy a LOT of lingerie, and I'm always happy to model it for my clients. It's what helps to spice up the massages so that they're never boring.
I've got a nice, firm grip, so you can be sure that I'm capable of working out all of the tension. We can use lotion or oil. Of course, we can just go into a bubble bath or a hot tub for your massage, too. I'm open to all sorts of possibilities. If you have some fantasies you want to role play before, during, or after your massage, bring it on. I'm always up for a bit of added fun. After all, that's one of the reasons why I moved to Las Vegas.
I absolutely love to dance, which is one of the reasons I moved to Vegas. While I didn't like being on the stage, I do still love to shake to the music. I can provide a private dance for you while we're alone in your hotel room or we can hit one of the nightclubs. I can be your date so that you never have to explore the Vegas scene on your own. With my knowledge of the city, I guarantee that you're going to have an unforgettable time.
You deserve to have an amazing massage and a memorable experience while you're in Vegas. It starts with a private massage, and that's what I'm here to help with. When you're ready to make this happen, just type out a quick message or pick up the phone. I can be to your hotel room in no time – and that's when the sensual massage can start to change your life!