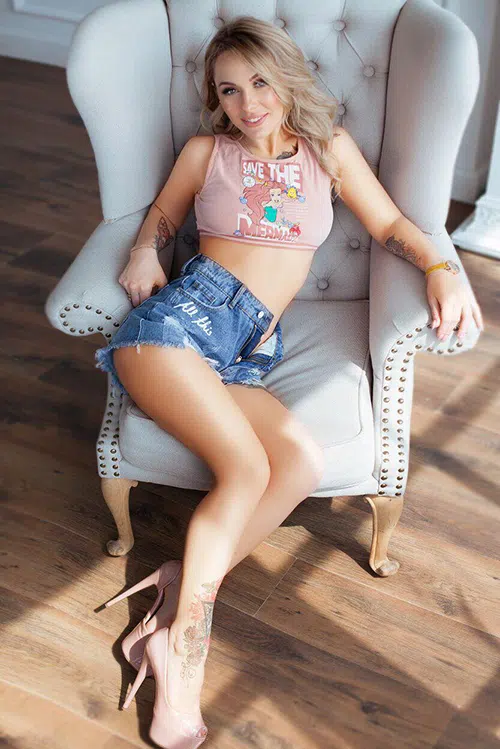 Age: 24
Height: 5'9"
Weight: 140 lbs.
Ethnicity: American
Hair: Blonde
Eyes: Blue
Hey, y'all! My name is Jessica, and I'm a southern girl through and through. I love my time at the beach as well as the many rooftop pools of Vegas. I'm so thankful you decided to click on my profile because it means that I can tell you about the amazing nude couples massage that I offer – as well as an array of other massage services.
I believe that your time with me is all about you. I want it to be sensual as well as healing. If you've been feeling stressed and your muscles are tight, allow me to work on you for a bit. I can do light massage, heavy kneading, and even NURU massages where I use my naked body to work you over using a slick NURU gel.
I've got to tell you, massage can be kinkier than what typical massage services have led you to believe. You've come to Sin City to explore the excitement – and I want to make sure that you get plenty of adult entertainment while you're here.
There's no reason to leave your significant other out of the fun. A couples massage can be a great way to spice things up – and I love spending time with couples. Who knows – I may even be able to teach you two a few things so that you can bring home a few new tips for the bedroom.
I've learned quite a bit since working in Vegas. It was bound to happen when my roommates are strippers and escorts. It allows me to offer a bit of both as one of the massage call girls in the city. We can have fun out on The Strip before the massage, and I can help you to get in the mood with a flirty striptease.
Are you ready to see what is in store for you when you spend some time with me? Start clicking below or call to make your booking. I can't wait to meet you!