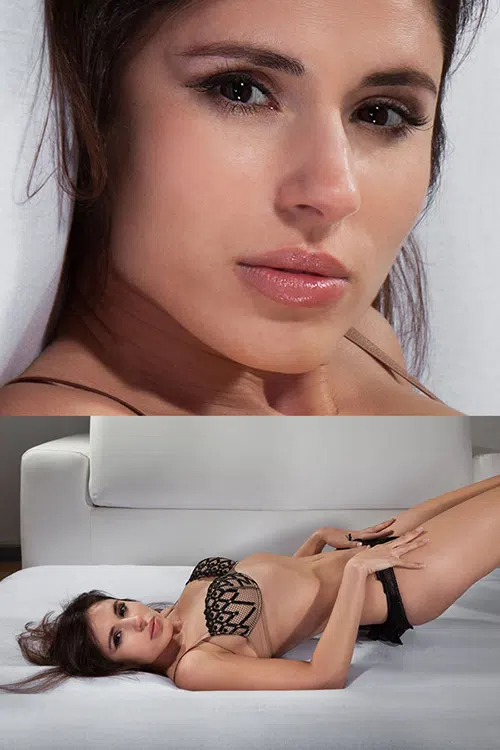 Age: 25
Ethnicity: American
Hair: Brown
Eyes: Brown
Height: 5'5″
Weight: 125
Are you ready for some fun? Do you enjoy the company of a beautiful woman now and again? Are you wishing for a woman to touch your body and relax it? If you don't have someone in your life who can currently do this for you, I am totally up for the challenge.
My name is Juno, and I am a personal masseuse ready to show you how exciting a massage can really be. I love working with my hands and use my fingers in ways you can't even imagine. Massage is an experience that is best captured with a beautiful woman in the mix. Let me be that person. Let me show you what magic I can create for you.
Our date will be totally private. I know some people like the whole "let's go out first" thing, but for me…I don't want to squander any time out in the public eye. My real magic happens when I am alone with my client, and I think you will agree that our time is better spent in a secluded place without prying eyes of any kind. This is a personal experience, why share it with strangers at all?
I'll show up at your house or hotel, dressed nicely, but not TOO nicely. I don't want anyone knowing who I am or what we are going to be doing. At all. This is our secret, not theirs. So let's make the whole thing appear like I am just a friend or acquaintance showing up to watch TV. But TV will be far from what we will be doing!
I'll get right to the massage. I waste NO time. I'll do it in a subtle way though. Kisses, hugs, whispers, soft touches…it'll lead us to the disrobing. I'll help you with that. I love taking off clothing of someone who is ready and eager for me to massage them. I'll then take off my own clothes. I will also do this slowly because I want you to get ready for what we are going to embark on, and you seeing me strip will help. It will excite you. You'll want more. You'll love what you see too. And touching is totally allowed.
We will then take it to your bed. I'll have you flip to your stomach, and I'll put my nude body so I'm sitting on your bottom. Skin upon skin. Fingers kneading your muscles. Slowly. Circular motions. Up. Down. Up Down. Circle. Circle. Circle. Can you feel it?
My massages aren't like others. They come with a few hidden secret surprises. We will deal with those when the opportunity arises. If you are excited just reading this, then think about the real deal. It'll be an experience you will want to relive over and over in your mind. Guaranteed.
Call me, Juno, and let's see where your special massage goes. Each one is different, so if you like one, you'll love another. Let's get to that first one though. Call me today and let's set up an appointment to relax your body and have some fun.