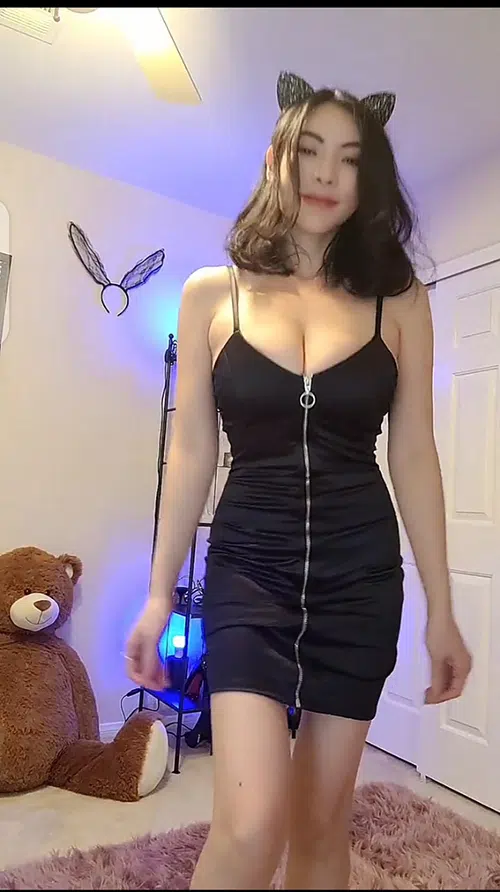 Age: 22
Height: 5'3"
Weight: 111 lbs.
Ethnicity: Asian
Hair: Black
Eyes: Black
Hi! I'm Mimi, and I can't wait to share a bit more about myself. I'm a bit shy at first, but don't let that stop you. I promise that as soon as we meet and start having some fun, I'll warm right up to you. I genuinely love what I do because it's a chance to use my hands in a way that brings other people joy. I massage men, women, and couples, so there are plenty of options for you when you're ready to let loose in Las Vegas.
I might be petite but my skinny young Asian girl massage packs quite the punch. I know all about the art of seduction. The moment that we are alone, I'll do a slow and seductive striptease so that I can be more comfortable to work on you. You can make yourself comfortable on the bed, on the couch, or anywhere else in your Vegas hotel room.
There are all sorts of massages. I can offer a fully nude massage or one that is tantric so that you can awaken some of your sexual energy. My goal is to make you happy all the way until the very end.
We can talk throughout the massage, too. Tell me about your fantasies or I can tell you about some of my wildest experiences. I might be young, but I've had quite a bit of fun – especially since I arrived in Las Vegas. If you have fantasies that we can act out inside the hotel room, let me know. I can bring various costumes for role-playing or I can simply slip out of whatever I'm wearing.
We don't have to stay in the whole time, either. I can be a fun and conversational girl on the town, so we can have a bit of a date night. Let me walk with my arm wrapped in yours while we walk up and down The Strip. We can take in a show, have a nice dinner, and enjoy some quality time together.
I think that Sin City is worth truly exploring, and how can you do that if you're not going to book time with a private massage girl? I know that we can have lots of fun together, whether it's for an hour or the whole night.