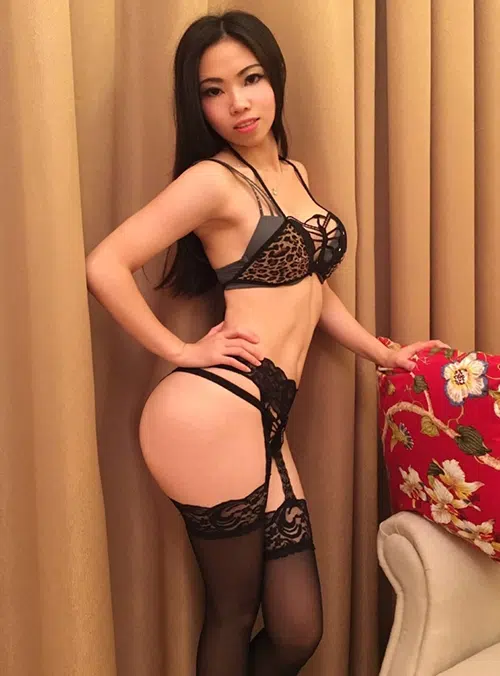 Age: 25
Height: 5'4"
Weight: 118 lbs.
Ethnicity: Asian
Hair: Black
Eyes: Brown
Oh, I'm so glad that you stopped by to learn about me. With my outgoing personality and natural desire to please, I know that we can have a great time together. I have to admit – the idea of providing outcall massages was so much fun. I had worked for some of the Asian massage parlors in town. They were all about the rules – and they wanted us to finish with our clients as quickly as possible.
Whatever happened to a low and slow burn? I want to be able to work your muscles slowly so that your excitement builds and builds until you finally find your release with a bit of help from me. You'll feel so much better once all of the stress leaves your body. And my sensual massage techniques are just what you need.
I'm a bit curvier than some of the other Asian girls you may have met in the past. I love my body – and I'll be wearing plenty of lingerie to show it off when we get together. And if you have any special requests about lingerie, push-up bras, hosiery, or anything else, I'm happy to play to your fantasies.
I might be a bit on the shorter side, but I do love my high heels. And I often keep them on during massages just because it's so much fun. Of course, if I'm offering a NURU massage, I'll kick them off since I'll be using my naked body across yours to ensure your muscles get adequate attention.
Many of my past clients liken me to an Asian pinup model – and I'm quite happy with that description. And if you want to take your Vegas game to the next level, why don't I accompany you on the town? You never know, I could end up being your good luck charm at the casino.
I love what I do…and so do others. If you want to explore my services, be sure to get your booking in as soon as possible.