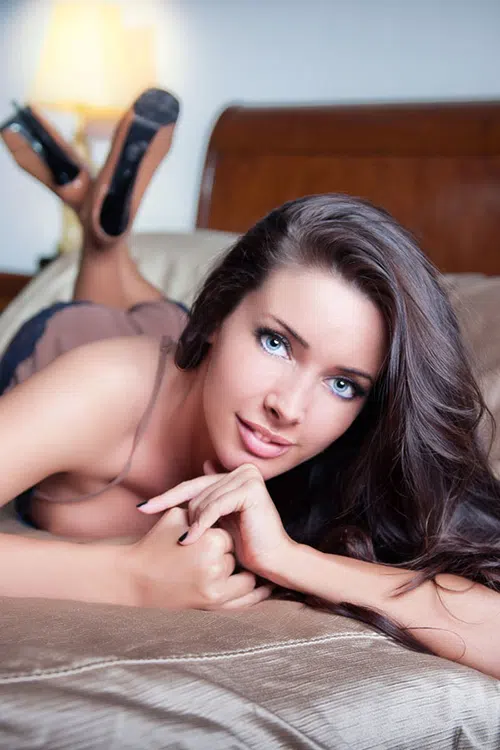 Age: 26
Ethnicity: American
Hair: Dark Brown
Eyes: Blue
Height: 5'6″
Weight: 124
Hello there gentlemen. My name is Mirella and I am a private massage artist ready to give you some real action in your hotel room or home. I am not an escort, I am not a stripper, I am a massage artist. However….having a private date in your room is fine before we get started. Stripping is always on the docket as well, just not in a public location. I am a massage artist and I am proud of my skills.
My intention is to make you feel good in every way possible. If this requires some talking before we get started, that is totally fine. We can engage in a conversation and perhaps have a bite to eat at your place. Going out for me isn't really my thing. i like to spend time with my clients where I can REALLY spend time WITH them and ONLY them. So let's make it a pact to stay in-house and get to know each other without others getting into the mix.
Stripping is part of the deal I said, right? Well…stripping is what I do to help get you into the mood for your massage. When I strip, it is hands on. My hands on you, your hands on me. I start the massage during the striptease. Nothing extensive, just light touches. These will help to encourage you to relax and will make you want more. That is always a good thing.
Massage is an art. I know which ways to move my hands on your skin to make you feel good. That is the bottom line. Along with that, I like to be completely nude. A sensual massage requires this to make it, well, sensual. There is nothing better than having a nude woman give you a massage. If you never had this before, or if it has been awhile, you will be pretty excited, pretty fast. I'll make sure that my moves allow your feelings to linger. You'll be enjoying every touch, and your body will thank you when the session draws to a close.
If you are ready to find out what a true massage is all about, call me to set up our date together. I'm available most any day or night, and if you book me well in advance, I'll be sure to meet your scheduling needs. I can't wait to find out that you called, and I will be talking with you shortly! Until then…think about me, check out my pictures when you need to, and imagine our time together. I am willing to bet it will be even better than what you imagine.