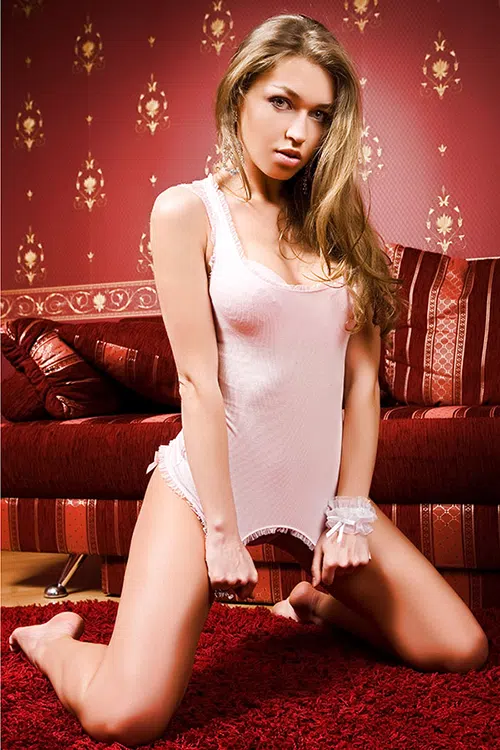 Age: 19
Hair: Light Brown
Eyes: Hazel
Ethnicity: Russian
Height: 5'7′
Weight: 128
Hello friends! Are you here to find a pretty girl to set up a date with? I'm assuming the answer is yes! Are you also looking for a way to relieve stress and enjoy feeling the touch of another? Another yes! Well, I'm the one you are looking for.
My name is Olivia and I am seasoned at giving massages to customers. All I ask of you, is that you let me know how it feels during our session. If something feels bad, please, please, please let me know so I can switch up the way I make movements on your body. Most people don't have this problem and enjoy every touch. I'm just letting you know this so if you have any part of the body giving you trouble, we will know how to handle it so it feels better.
I love my job and I want to show you how good your body can feel with a proper massage. The best part? I will do this in a sexy, sultry, and ever-so-exciting way. This gets you into the mood for the movements I give, and your body will be receptive to them as well.
Massage is so much more fun if it is done in the nude. I request that my customers take off every stitch so I can see the natural shape of your body, helping me to use my maneuvers in the best way possible so that you feel your best possible. We can start off slow (with a sheet over yourself if you want), but I will intensify the procedure and will need to be able to feel every part of your body to do it properly.
I also like to be nude as I give massages. This helps you to relax, let down your inhibitions, and really feel the movements as I perform them. I also like to use a special oil to slicken your skin (and mine). This is an erotic feeling and really helps you to enjoy the process to the fullest.
Are you excited about this yet?
I am available to give massages at any time of day or night. This makes it totally convenient for my customers, as they pick and choose the best time to fit their session into a busy schedule. I will arrive at your hotel room or home dressed to impress. That outfit won't stay on for long though!
We will start off with some talking about your health and your expectations from the session. I will then ask you to lie down on the bed and will have you do a bit of deep breathing to relax your body before I start the massage. Some television volume or a radio can be used to help get you in the mood as well. From there….it's up to me to take you to places you have never experienced in the past. Call today to book your massage!