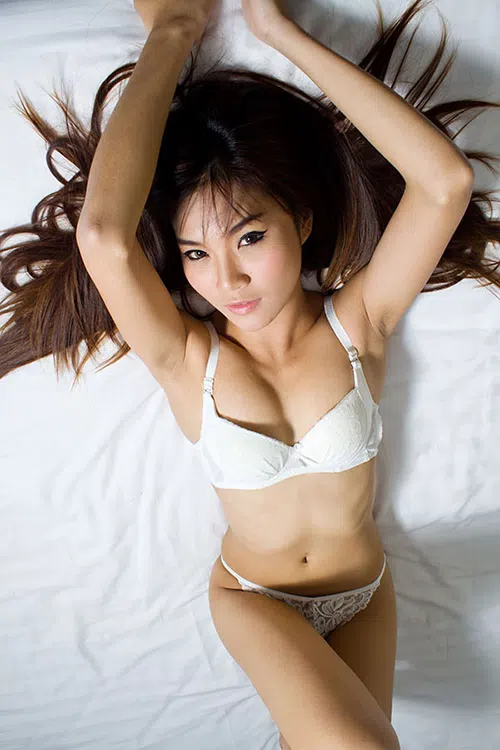 Age: 24
Height: 5'3″
Weight: 120 lbs.
Ethnicity: Chinese
Hair: Black
Eyes: Dark Brown
Hello to all my fans! I'm pleased as punch that you decided to click on my profile to find out more about little old me. I look forward to hearing more about you as well, so keep that in mind after you take in the info I have to give to you.
I'm Su, short for Suzanne. I am a petite woman, full of energy and ready to meet some interesting people. I am a private escort in the Las Vegas area, and I am known for my massage skills. I love giving massages. I enjoy seeing the look of pure euphoria on my client's faces as they feel the magic of my fingertips.
I am available to book dates of all types. I love going out to hit some of the nightlife in the area, so if you are not from here, you have a personal tour guide ready to show you the hot spots. Dinner, dancing, drinks, casinos… it doesn't matter! With me by your side, you'll be sure to see heads turning our way as we walk into any establishment. I revel in the attention! I love it!
The real action starts when we get to a private setting. That is when you will get to know the REAL me. I will start off slow, and end with a huge finish. Light touches, soft caresses, and then full-blown massage action to relieve all pain and stress in a healthy manner. I assure you, this is nothing like what you would get from a professional massage studio. This is a one-on-one experience with a beautiful woman. A personalized touch. I'm someone who listens, someone who engages in conversation, and someone who knows exactly what will make you feel good.
If you have any specific desires, do not be scared to let me know. I'm not shy, and I will do my best to accommodate. Have you ever had a nude woman give you a massage? Does this excite you? It sure does excite me and I can't wait to bare it all and feel your skin upon mine. Your muscles are no match for my fingers, and I want to show you exactly what skills I have. I'm pretty sure you'll be asking for more and more as soon as you feel that first rubdown. Most people do! That's fine by me because I'm always done with repeat sessions in the future if you enjoy the time we have together. It is my job to make you completely happen and that is my total intention.
Pure bliss is yours if you'll have it. All you need to do is pick up your phone or start tapping away at your keyboard to reach out to me. We will set up a meeting place and time and see where the date leads us. I hope to hear from you soon!